Orthopedic Implant Coatings
EPRUI supplies medical grade hydroxyapatite coating powder with perfect spherical morphology which are used extensively in the orthopedic industry for implant coatings. The biocompatible hydroxyapatite coatings significantly improve bonding with bone.
Our HA coating powder meets Chinese standard YY0303-1998 and International Standard ASTM F 1185-2003

Plasma spray drying method makes sure our HA coating with perfect spherical morphology and narrow particle size distribution.

Outstanding flow ability results in impressive uniformity of the coating which makes smooth finished orthopedic implants.
More About EPRUI Orthopedic Implant Coating Powder
We use plasma spray drying method to obtain spherical HA Thermal coating powder which shows outstanding flowability. Therefore, We are able to coat the most challenging implants in-house. By using plasma and thermal spraying techniques, HA or beta TCP coating can be deposited onto orthopaedic implants.
Our HA microspheres are thermally stable in air to 1300 °C, retaining a highly crystalline structure after spraying under suitable conditions. The spherical morphology and narrow particle size distribution enables good flowability of the powder which enables our customers to manufacture smooth-finished and highly adhesive orthopedic implants. These high-quality HA coatings result in a fast and strong osteointegration of the implant.
1. Why need HA coating on the surface of orthopedic implants
Hydroxyapatite thermal coatings on the surface of orthopedic implants improve osseointegration. The combination of high wettability and optimal surface chemistry with customized particle size distribution and pore size, mediates bioactivity and specific protein adsorption to the implant.
These properties regulate cell behavior and influences tissue regeneration by increasing the osteoblast functions, thus building more bone faster.
2. What are the available specifications for orthopedic implant coating?
Type
Model
Morphology
Particle Size
Purity
Application
EPRUI-HAP07
07-15u
Spherical
15um(≤30um)
99%
3D printing, orthopedic implant thermal spraying, Can replace similar products from Bio-rad.
07-50u
Spherical
50um(30-80um)
99%
07-100u
Spherical
100um(≥80um)
99%
07-200u
Spherical
200um
99%
3. What are applications of hydroxyapatite coatings?
Pure titanium dental implant
Titanium or titanium alloy artificial joint
Hip joint prostheses-ceramic femoral head and liner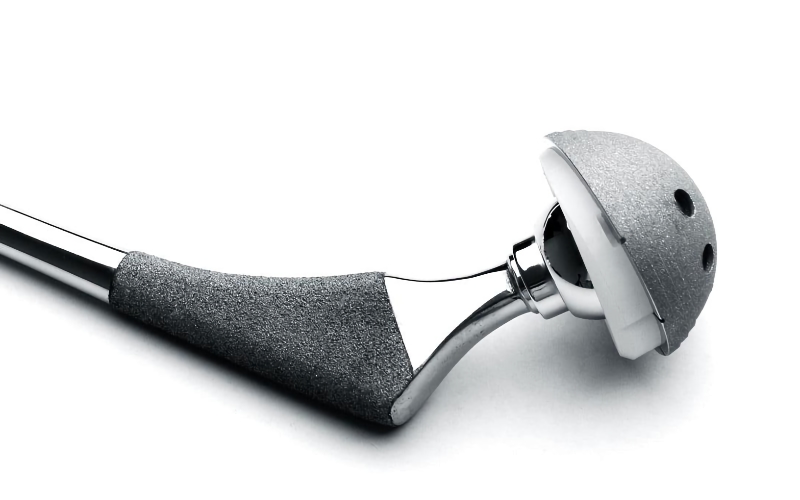 4. What are the synthesis methods for hydroxyapatite microspheres?
Our Hydroxyapatite thermal coating powder consists of spherical particles obtained by plasma spray drying.
5. Why choose HA coating powder from EPRUI?
EPRUI supplies HA microspheres which meet Chinese pharmaceutical standards YY / T 0683-2008 which is corresponding to International Standard ASTM F 1185-2003
The lab to make medical grade HA and TCP biological materials is built according to GMP requirement.
EPRUI uses plasma spray drying to make spherical HA which makes sure the powder with outstanding flow ability. The super flow ability results in impressive uniformity of the coating which makes smooth finished orthopedic implants
EPRUI provides customization service and professional technical support for your research products. As a dedicated contract manufacturer, we are specialized in fine-tuning different parameters to match the desired application's needs and create tailored product outcomes. The parameters we can customize include Ca/P ration, porosity, particle size distribution, morphology, pore size, surface area, degradation rate, flowability or injectability.
6. How to order