Hydroxyapatite Microspheres
Medical grade Hydroxyapatite/HA micorpsheres are spherical HA microbeads which are mostly used as thermal spray coatings on orthopedic devices, 3D bio priting. Our 25-45um HAP microspheres can also be used in medical aesthetics as raw material of HA dermal fillers, which is a clone to Radiesse.
EPRUI supplies medical grade HA microspheres which meet Chinese standard YY0303-1998 and International Standard ASTM F 1185-2003

Excellent Biocompatibility

Used as thermal spray coatings on orthopedic devices

25-45um HAP microspheres, a clone to HA microbeads used in Radiesse
EPRUI HAP Microspheres Specifications
Buying Guide of Medical Grade HA Microspheres
1. Molecular Structure of Hydroxyapatite Microspheres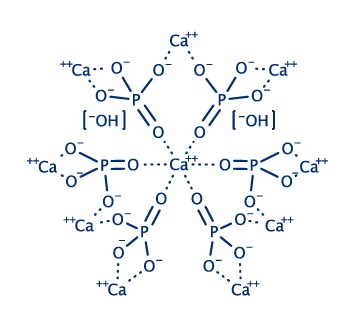 2. EPRUI HAP Microspheres Specifications
| | |
| --- | --- |
| Chemical name | Hydroxyapatite microspheres, HAP/HA microbeads |
| Appearance | White powder |
| Morphology | Spherical |
| Diameter | 10-200μm |
| Grade | Medical Grade |
| Standard | YY/T 0683-2008; ASTM F 1185-2003 |
| Molecular Weight | 1004 |
| Formula |  Ca10(PO4)6(OH)2 |
| Cas No. | 1306-06-5 |
| Density | 3.16g/cm3 |
| Melting Point | 1650 ℃ |
3. What are applications of medical HAP microspheres?
3D bioprinting material
Medical implant materials such as hydroxyapatite bioceramics as well as thermal spray coating for medical implants.
Artificial bone repair scaffold material
Dermal fillers
4. What are the synthesis methods for HAP microspheres?
The raw material of our calcium phosphate is produced by solid-phase method or liquid-phase method according to different uses.
The large HAP particles are made spherical through granulation process (the granulation process is a technology to make out spherical morphology), and then the sintering process is performed.
At last, sieving the HA microspheres in order to achieve the ideal particle size range. Besides, we use spray drying method to get spherical HA microspheres with small particle size.
5. What are advantages of spherical HA/HAP?
Hydroxyapatite (Ca10 (PO4) 6 (OH)2), abbreviated as HA or HAP, has similar chemical composition and structure to the bone tissue of living organisms. It has good biocompatibility and biological activity.
HA microspheres with spherical morphology have high packing density and uniform stress distribution, which can increase the powder fluidity and can reduce the intensity, which makes the biocoating more smooth.
6. Why choose HA microspheres from EPRUI?
EPRUI supplies HAP microspheres which meet Chinese pharmaceutical standards YY / T 0683-2008 which is corresponding to International Standard ASTM F 1185-2003
We can supply 25-45um HAP microspheres with 100% sterilized by irradiation. Therefore, our HAP microspheres are ready to be injected or implanted into human body
The lab to make medical grade HA and TCP biological materials is built according to GMP requirement.
EPRUI uses the method of simulating body fluid to produce medical use HA whiskers, which makes the product more biocompatible.
EPRUI provides customization service and professional technical support for your research products.
7. How to order