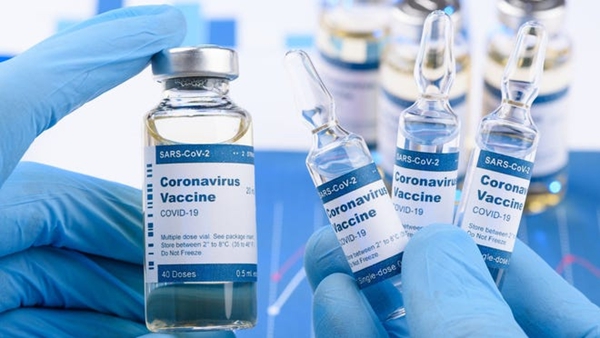 Dr. Anthony Fauci, President Joe Biden's chief medical advisor, recommends taking the newly approved Johnson & Johnson coronavirus vaccine despite its lower efficiency. The J&J vaccine was 72% effective overall compared with Pfizer's 95% and Moderna's 94% in clinical trials.
Fauci said the Johnson & Johnson vaccine might not be as effective as the Moderna and Pfizer brands, but it still has a huge impact on the pandemic.
"It's got greater than 85% efficacy (preventing) severe disease and critical disease, and there were no deaths or hospitalizations in any of the countries that were tested," Fauci said, according to Fox News.
CDC Director Dr. Rochelle Walensky signed off on the Johnson & Johnson vaccine, too.
"As a one-dose vaccine, people do not have to return for a second dose to be protected," Walensky said, according to CNN. "In addition, this vaccine does not need to be kept in a freezer and can be stored at refrigerated temperatures — so it is easy to transport and store and allows for expanded availability in most community settings and mobile sites, as supply scales up."
Dr. Fauci's Q&A time regarding the Johnson & Johnson vaccine
1. What is the story with the Johnson & Johnson coronavirus vaccine?
This is a vaccine that works and it only required one dose. The Johnson & Johnson vaccine uses a particular what we call vaccine platform and you inject it into the body,the body sees that protein, makes it a good immune response against the entire virus.
2. Does this vaccine give you COVID?
The COVID vaccine doesn't give you COVID because it is not the virus. It's just one protein from the virus that induces your body to make good response against the whole virus.
3. Some are worried with the Johnson & Johnson vaccine is said to be 66% effective, should they be?
Well, it's not. It tested in the United States, it's 72% effective in preventing you from getting moderate to severe diseases, but virtually 100% protective against hospitalizations and death as proven by this trial that was done.